PM Narendra Modi, Chancellor Angela Merkel in Bengaluru, City Braces For Traffic Chaos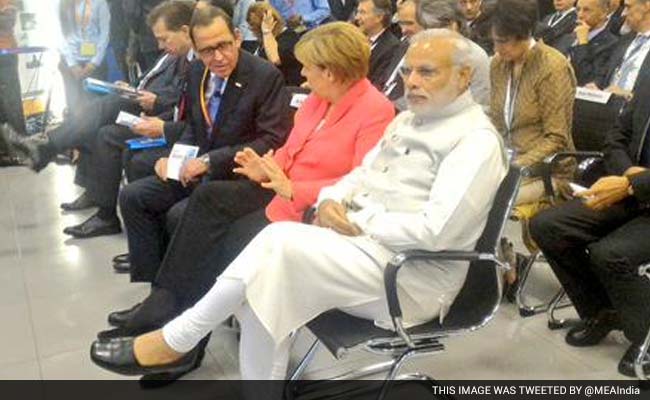 Bengaluru: As Prime Minister Narendra Modi and German Chancellor Angela Merkel get set to talk technology in Bengaluru, several of the city's roads have been turned into no parking zones, raising fears of a traffic nightmare for citizens.
Here are the latest developments:
The two leaders first visited the Bengaluru plant of giant German manufacturer of automotive parts Bosch, where they interacted with its executives on innovation and research to help the government promote 'Make in India' and 'Digital India'.
Later in the morning, PM Modi and Chancellor Merkel will attend an IT event organised by the National Association of Software and Services Companies or Nasscom.
Prime Minister Modi reached Bengaluru early this morning. Ms Merkel flew into the city on Monday night from New Delhi, where she had held talks with PM Modi. She is on a three-day visit to India.
After three-hour-long talks and signing 18 deals, PM Modi said, "We see Germany as a natural partner in achieving our vision of India's economic transformation. German strengths and India's priorities are aligned."
The two countries signed deals worth $2.25 billion (around Rs 14,600 crore) on German investment in developing India's clean energy corridors and solar energy industry, ahead of the crucial UN climate change talks to be held in Paris in December.
An agreement was also signed under which German will be taught in Kendriya Vidyalayas or central schools across India as an additional foreign language while modern Indian languages will be taught in Germany.
Germany is already India's most important trading partner in Europe. Trade was worth nearly $17.9 billion (around Rs 1.16 lakh crore) in 2014 - mostly in chemicals, machine tools, electrical goods and textiles.
But Ms Merkel's Foreign Minister, Frank-Walter Steinmeier said German companies were concerned about "too much red tape, infrastructure hurdles, corruption, lack of skilled labour (and) tax disputes" in India.
Ms Merkel welcomed the fast-track approval agreement signed on Monday, which will ensure German companies have a single point of contact with the Indian government, to avoid the layers of bureaucracy.
Among the deals signed on Monday, Germany agreed to lend India some of the vocational education expertise that has turned it into an engineering giant, with skilled workers crucial for PM Modi's "Make in India" campaign.
Story First Published: October 06, 2015 09:42 IST